Street photography has never been easy for me, which is probably why I love it so much. I love the challenge and resulting growth that it provides. In a cityscape, I'm not only looking to create something out of nothing, but often nothing out of something as well. A mega-city like Tokyo, for instance, is packed full of various colors and shapes. I found that this ocular chaos was reflected in the images I was taking. My goal in a cityscape is to find moments of peace amongst the chaos because I personally find that dichotomy to be both visually and ideologically compelling. I struggled to find such moments in Tokyo outside of the tourist attractions like the Meiji Shrine or Sensoji Temple, and I had little desire to focus all of my energy on such destinations. Instead, I wanted to create something extraordinary out of what would normally be considered mundane, like a street corner, pedestrian crossing, taxi, etc.
After struggling to create such serenity through the wires, billboards, and crowds of Tokyo, I thought of a new approach. If I can't find moments like these naturally, can I create them artificially?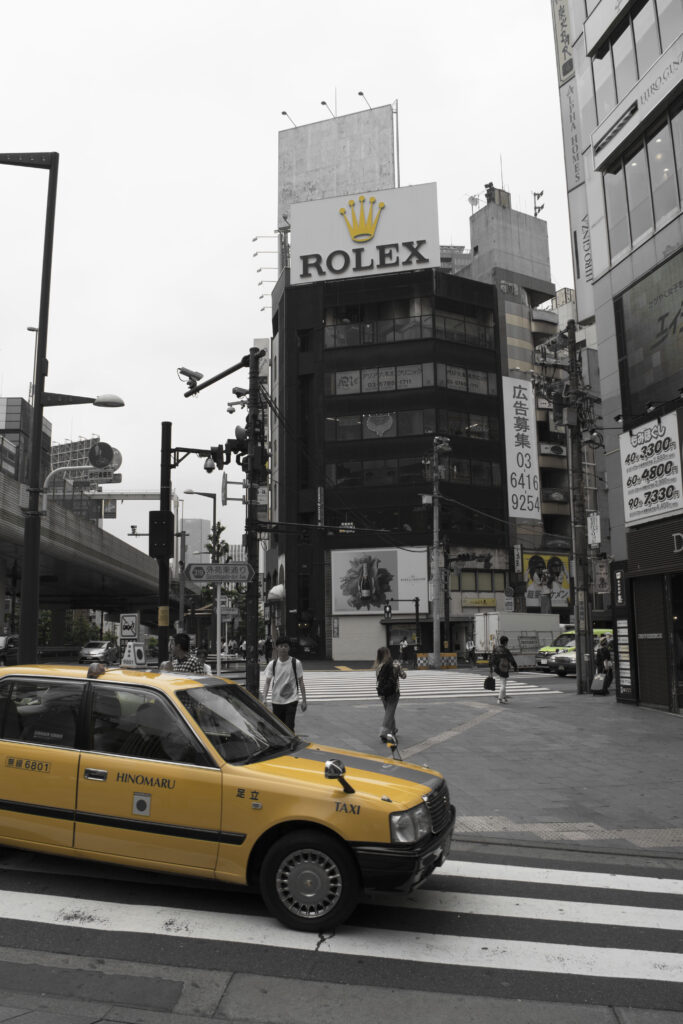 I found my solution in the post-production process. Through selective-color editing, I was able to direct the attention in my images to the subtle vibrancies of Tokyo. I am forcing the eye to focus on, for instance, a taxi, a pagoda, or a bridge. I want the viewer to unpack the city and admire its finer details, the ones I fell in love with during my stay. By simplifying the content of the photographs, I found it easier to focus on the subjects, like a man walking beside a train.
The process was incredibly simple. All I did was drop an image into Photoshop and open up the 'Hue/Saturation' menu. I then moved through each color profile within that menu and decided which color I wanted to keep. Finally, while leaving the chosen color's saturation at 0, I completely desaturated the others. After saving and exporting, I had my image.
When I first tried this technique, I was using images I had shot the previous day. After experimenting with a large range of old shots, I was ready to shoot the following morning. When my friends and I explored Akihabara the next day, I found that the way I looked at my surroundings had changed. In hindsight, this makes a lot of sense. When shooting, I always try to see the world as if it was through a viewfinder so that  I can plan and frame shots in my head long before I take them. On this particular afternoon, I was looking at the colors of buildings, cars, signs, clothes, and food, trying to visualize what different scenes would look like if I was working in Photoshop.
What defining colors were present? What shapes or subjects did the colors emphasize? Was there enough of one color to fill the image? Was I shooting a wide variety of colors or focusing too much on one throughout the day? These were all questions that played on my mind as I shot to edit.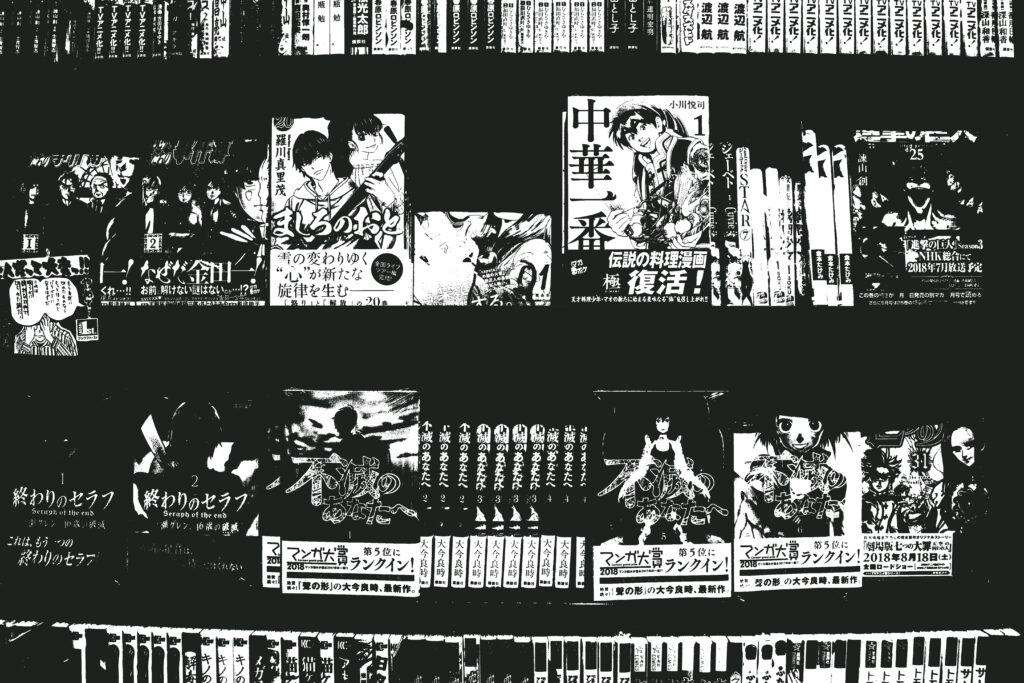 Manga is a widely popular variety of literature. Although it has a foothold in the United States, it is massive in Japan. Every bookstore will feature a section dedicated to manga. By appearance, it looks like a comic book on psychedelics. I wanted to pay tribute to this art style by editing images of my own to look as if they could appear in a manga.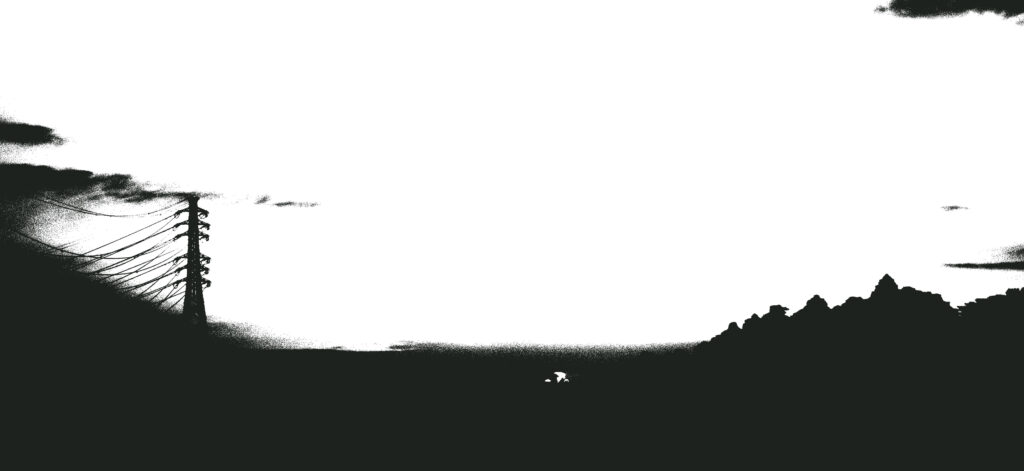 Compared to selective-color editing, this process was technically much easier but required more experimentation. All I did when editing these images was place Photoshop filters on them from the 'Filter Gallery' menu. I simply used the filters 'Torn Edges' and 'Stamp' and their sliders to adjust the contrast and lighting of the photographs.
In the past, I had never been a fan of harsh editing practices. I always wanted to uphold the reality of my photographs and anything that could compromise that honesty was never welcomed in my portfolio. The idea of throwing a filter on an image seemed like taking the easy route. It almost looked like cheating. Over time, however, I've come to realize that this was a limiting belief. By using these edits, I was able to tell stories I never could have told before. I crafted fantasy worlds that were based on aspects of the real but deviated into the imaginary. I had access to a toolbox for storytelling that I had never even considered before, and I loved it.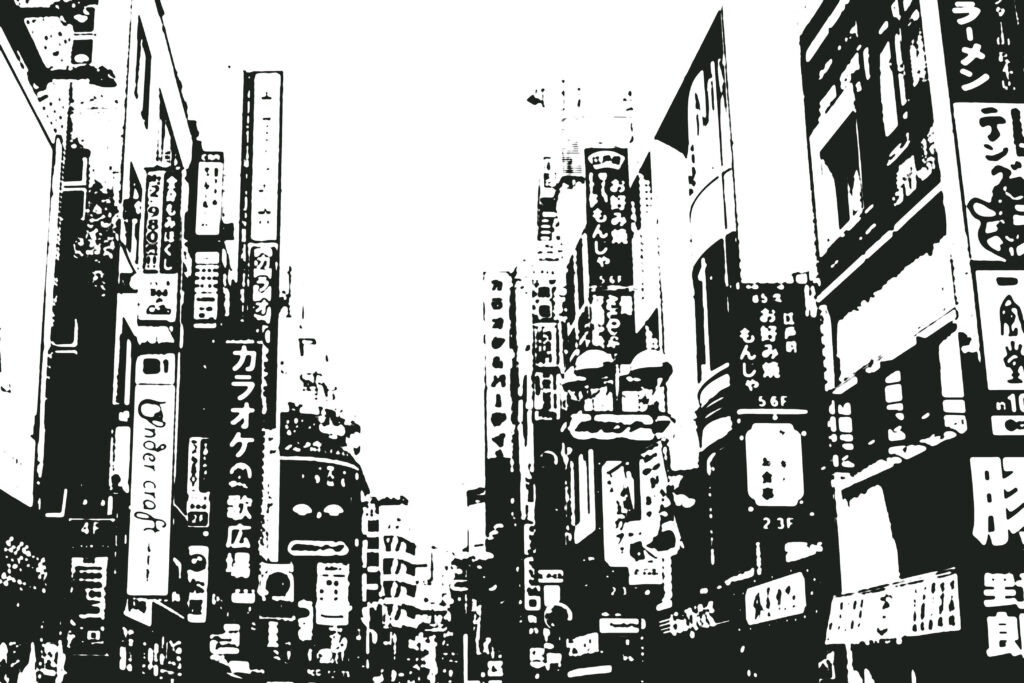 What I found was that, as opposed to the selective-color edits, the filters emphasized the shapes, symbols, patterns, and textures of the scene. Color became completely irrelevant. At this point in the trip, I started to look through the city for both selective color scenes and black and white abstractions. Through practice, I trained myself to look for both edits interchangeably as I walked through Tokyo, a difficult feat in a city so tall, wide, and condensed. The result was a collection of images that represented both the colorful vibrancy and the architectural brilliance of the Japanese capital.